Toyota
Toyota offers a wide range of legendarily reliable vehicles, ranging from the GR86 sports car to the three-row Highlander. The company's most exciting model is easily the Supra sports car, but the rest of the lineup is rather tame. The Camry is one of the better mid-size sedans you can buy, while the Tacoma has a well-earned reputation for being a sturdy pickup that isn't afraid to get dirty. The Corolla is a great choice for those seeking economical transportation, but when it comes to fuel economy the Prius hybrid is king.

Research Vehicles
Let Car and Driver's extensive instrumented vehicle testing and automotive expertise guide you to the right vehicle.
Car and Driver
Rating and Accolades
Look for these icons to identify which models are at the top of their class.
SUVs
Full-size, mid-size, compact, subcompact, and off-roaders
Cars
Sedans, coupes, convertibles, and wagons
Trucks
Full-size, mid-size, compact, crew-cab, extended cab, and regular cab
2024 Toyota Tacoma
Starting at $28,000 est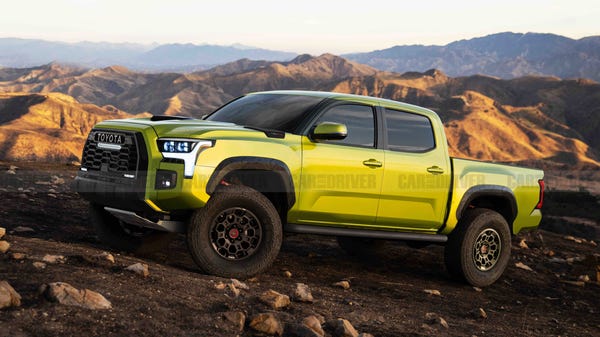 The next-generation Toyota Tacoma pickup is expected to resemble the newly redesigned Tundra and add a turbo-four engine and coil-spring rear suspension.
view 2024 Tacoma details
2024 Toyota Tacoma Electric
Starting at $50,000 est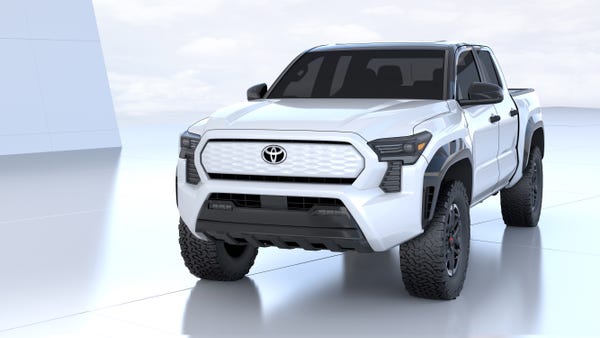 Toyota's midsize Tacoma truck is likely to welcome an electric powertrain option a year or so after the gas-powered pickup debuts.
view 2024 Tacoma Electric details
Toyota Tacoma Electric Model Years
2023 Toyota Tundra
Starting at $39,660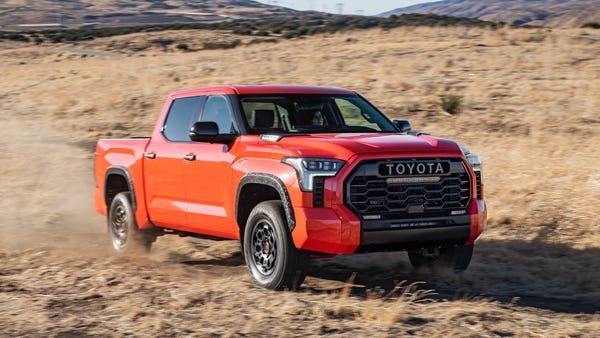 The 2023 Toyota Tundra values comfort over outright performance as its breadth of off-road capability and dependability remain this half-ton's bread and butter.   
view 2023 Tundra details
Vans
Minivans, passenger vans, work vans, and cargo vans
2023 Toyota Sienna
Starting at $37,470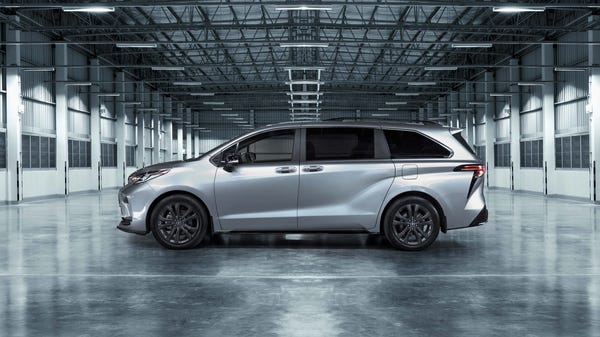 Toyota gave the Sienna muscular lines and a flat hood in hoping that you'll mistake it for an SUV—but that won't fool anyone.
view 2023 Sienna details
EVs
EV cars, trucks, SUVs, and vans
Discontinued Lucid Motors Models
These models are no longer in production but may be available as used cars.