Tesla
Almost on its own, Tesla has proven that electric vehicles can be desirable, combining outstanding performance and high-tech interiors with usable driving range. The Model X crossover has room for up to seven. It's also the most expensive Tesla, featuring the unique Falcon Wing doors. You have your pick of two sedans: the larger, more expensive Model S is a hot rod. The smaller, less pricey Model 3 Performance isn't far behind. The company has also revealed its wildly styled pickup truck, the Cybertruck.
Research Vehicles
Let Car and Driver's extensive instrumented vehicle testing and automotive expertise guide you to the right vehicle.
Car and Driver
Rating and Accolades
Look for these icons to identify which models are at the top of their class.
SUVs
Full-size, mid-size, compact, subcompact, and off-roaders
2023 Tesla Model X
Starting at $111,630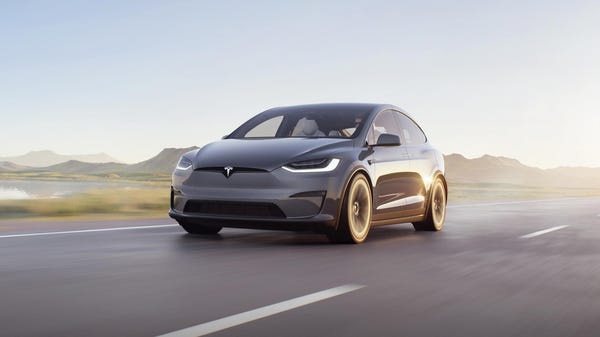 The 2023 Tesla Model X exemplifies the EV automakers' brand ethos with its quick acceleration, high-tech software, and host of gimmicky features.
view 2023 Model X details
2023 Tesla Model Y
Starting at $52,630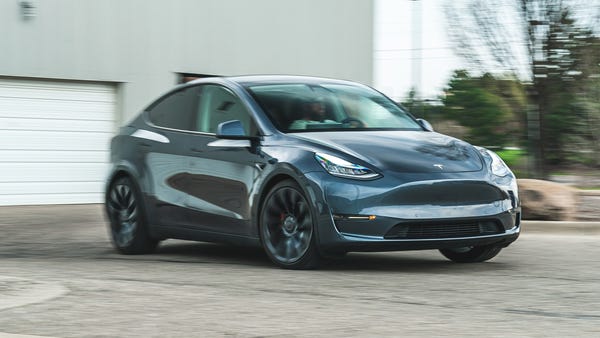 Whereas the Model 3 nails its mission with impressive handling and range, the 2023 Model Y feels like a lazy effort to appeal to the SUV-buying public.
view 2023 Model Y details
Cars
Sedans, coupes, convertibles, and wagons
2023 Tesla Model 3
Starting at $44,630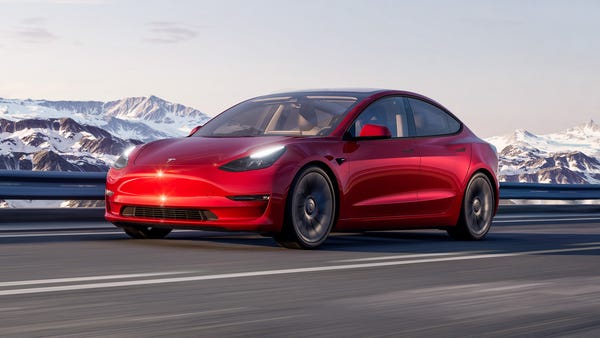 With a near-ideal blend of performance, driving range, and accessible pricing, the 2023 Tesla Model 3 is an electric vehicle that lives up to the hype.
view 2023 Model 3 details
2023 Tesla Model S
Starting at $96,630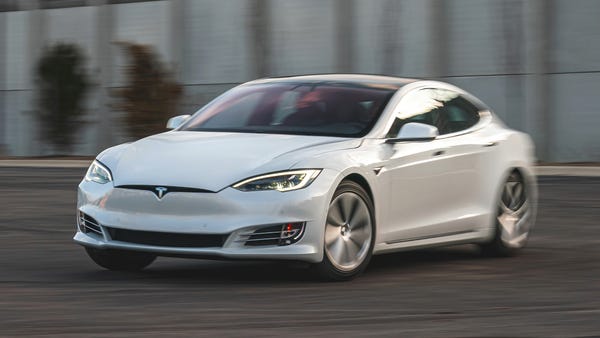 Largely responsible for the expanding selection of EVs on sale today, the 2023 Tesla Model S is still competitive and desirable among electric luxury cars.
view 2023 Model S details
2023 Tesla Roadster
Starting at $200,000 est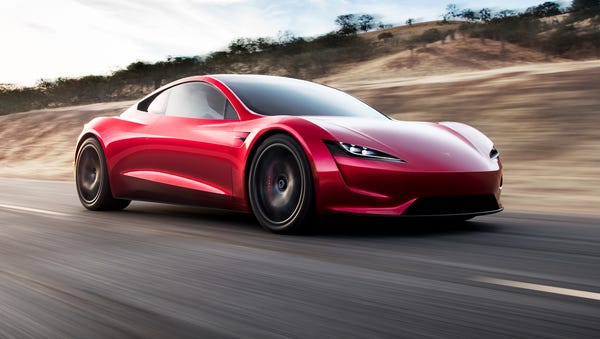 Touted to make its return to the lineup in 2023, the new Tesla Roadster picks up where the old model left off.
view 2023 Roadster details
Tesla Roadster Model Years
Trucks
Full-size, mid-size, compact, crew-cab, extended cab, and regular cab
2023 Tesla Cybertruck
Starting at $39,900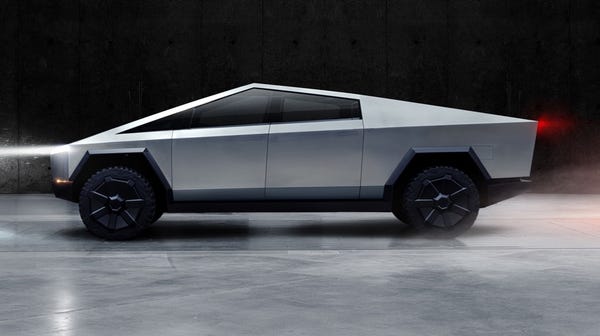 The Tesla Cybertruck looks like it was dropped off by an alien race, but it has the capabilities to challenge all of the top-selling pickup trucks.
view 2023 Cybertruck details
Tesla Cybertruck Model Years