Nissan
Nissan has come a long way since the days when it was called Datsun. Now it's home to the Altima mid-size sedan. The Rogue SUV is quiet and comfortable and offers plenty of cargo room, too. At the top of the lineup sits the venerable GT-R, which earns its reputation as a slayer of supercars as well as its nickname—Godzilla—with a burly 565-hp twin-turbocharged V-6. The cheap and cheerful Versa is at the other end of the spectrum, which is one of the most affordable new cars sold in the United States.

Research Vehicles
Let Car and Driver's extensive instrumented vehicle testing and automotive expertise guide you to the right vehicle.
Car and Driver
Rating and Accolades
Look for these icons to identify which models are at the top of their class.
SUVs
Full-size, mid-size, compact, subcompact, and off-roaders
Cars
Sedans, coupes, convertibles, and wagons
Trucks
Full-size, mid-size, compact, crew-cab, extended cab, and regular cab
2023 Nissan Frontier
Starting at $30,485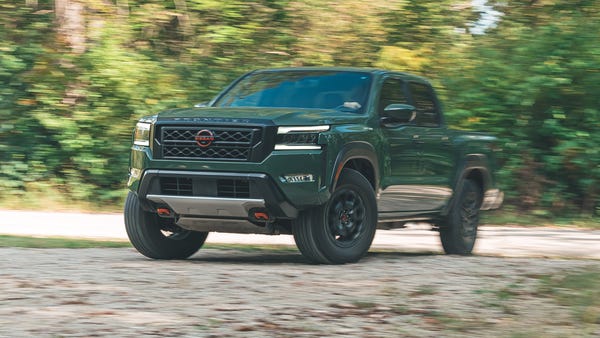 The 2023 Nissan Frontier won't blow your socks off, but its rugged looks and up-to-date features give it at least some competitive edge in the modern truck marketplace.
view 2023 Frontier details
2023 Nissan Titan
Starting at $41,495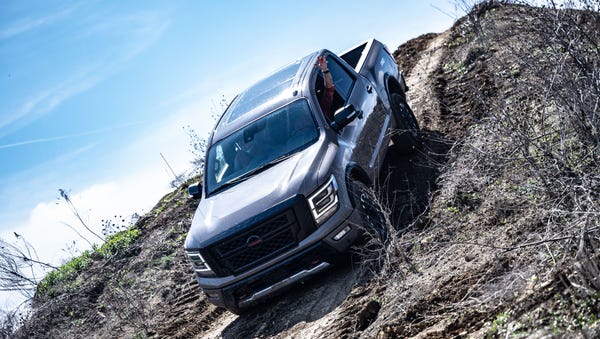 While a 400-hp V-8 gives the 2023 Nissan Titan pickup adequate grunt, its limited configurations and lower max-tow rating make it less desirable than rivals.
view 2023 Titan details
2023 Nissan Titan XD
Starting at $49,135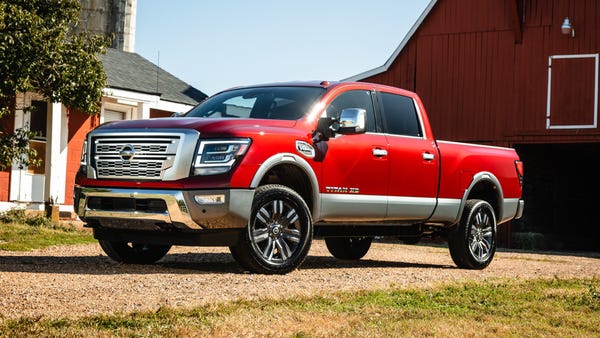 The XD has full-size capability and comfort, but it lacks the moxie to be a strong competitor to the leading heavy-duty trucks in its segment.
view 2023 Titan XD details
EVs
EV cars, trucks, SUVs, and vans
2023 Nissan Ariya
Starting at $44,485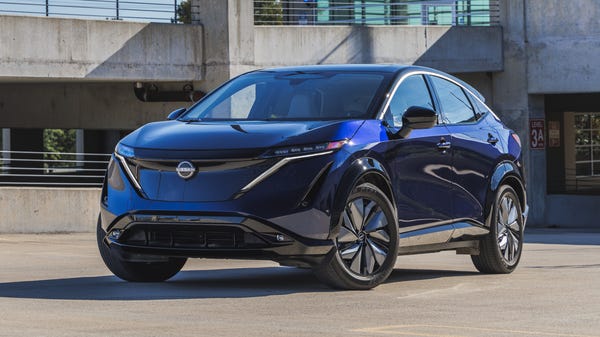 The 2023 Ariya is an all-new electric SUV with up to 304 miles of driving range that will share space with the all-electric Leaf hatchback in Nissan showrooms.
view 2023 Ariya details
2023 Nissan Leaf
Starting at $29,135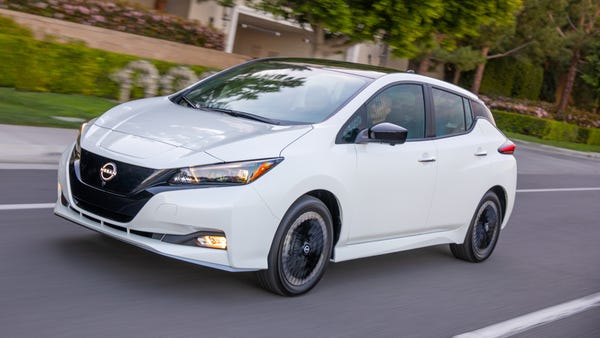 Its cabin is comfortable and its price is attractive, but the 2023 Nissan Leaf has fallen behind segment leaders in both driving range and charging tech.
view 2023 Leaf details
Discontinued Mazda Models
These models are no longer in production but may be available as used cars.