Mitsubishi
Once a force to be reckoned with thanks to its famed sports cars, Mitsubishi's star has fallen from the automotive firmament in recent years. Its current lineup consists of lackluster crossovers and miserable economy cars, but there are signs of life in the coupe-like Eclipse Cross SUV. The Mitsubishi Mirage is simple and honest transportation but offers few frills, while Outlander and the Outlander Sport SUVs do much of the same on a larger scale. Affordable pricing, a 10-year warranty, and a reputation for reliability are Mitsubishi's few remaining calling cards. We've heard rumblings of a revived Lancer Evo sport sedan, but we'll believe it when we see it.

Research Vehicles
Let Car and Driver's extensive instrumented vehicle testing and automotive expertise guide you to the right vehicle.
Car and Driver
Rating and Accolades
Look for these icons to identify which models are at the top of their class.
SUVs
Full-size, mid-size, compact, subcompact, and off-roaders
2023 Mitsubishi Eclipse Cross
Starting at $27,335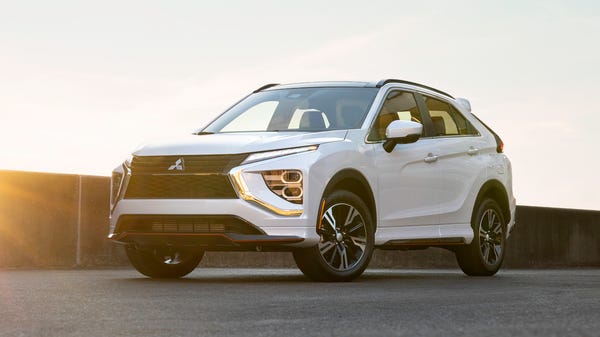 The Eclipse Cross looks modern and distinctive compared to less boldly styled rivals, but other compact SUVs offer a more refined package.
view 2023 Eclipse Cross details
2023 Mitsubishi Outlander
Starting at $29,315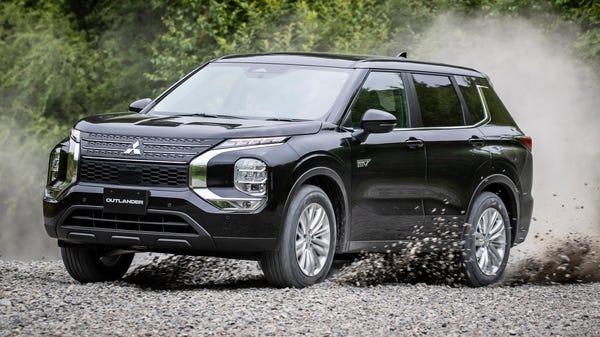 Built from the bones of the compact Nissan Rogue, the 2023 Mitsubishi Outlander has three rows of seats and an interior that's surprisingly elegant.
view 2023 Outlander details
2023 Mitsubishi Outlander Sport
Starting at $24,505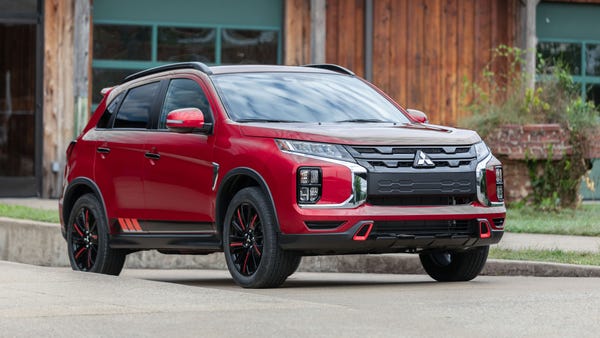 Despite its attractive appearance and exemplary powertrain warranty, the 2023 Mitsubishi Outlander Sport fizzles where other subcompact SUVs sizzle.
view 2023 Outlander Sport details
Cars
Sedans, coupes, convertibles, and wagons
2023 Mitsubishi Mirage
Starting at $17,450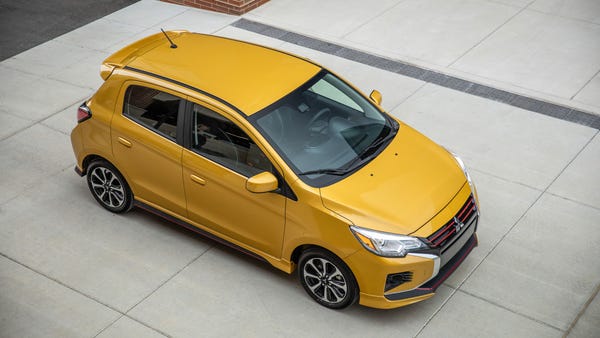 The Mirage is an affordable pint-sized hatchback with a 10-year warranty that gets great fuel economy, which makes it the penny-pincher's special of new cars.
view 2023 Mirage details
2023 Mitsubishi Mirage G4
Starting at $18,450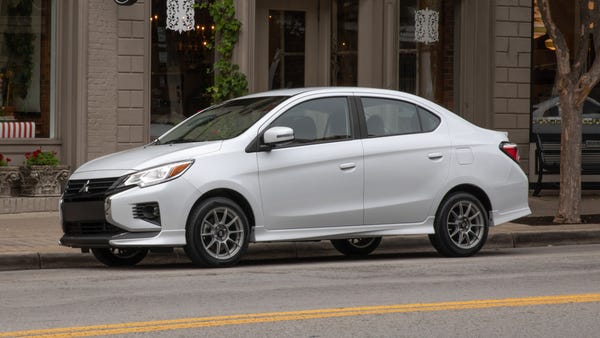 The Mitsubishi Mirage G4 offers the same affordability and efficiency as the Mirage hatchback but in four-door form rather than a five-door body configuration.
view 2023 Mirage G4 details
Discontinued Cadillac Models
These models are no longer in production but may be available as used cars.