Mercedes-AMG
As the high-performance sibling of Mercedes-Benz, Mercedes-AMG takes each Benz model to the max in terms of performance and builds some of our favorite sedans, convertibles, and SUVs. Each of these bad-ass models is powered by engines that have been massaged by engineers to produce higher horsepower outputs than their Benz-branded counterparts. The lineup spans a wide swath of the market. The E53 offers a perfect blend of performance and luxury. The GT—and the even brasher GT R—are the brand's halo cars and compete with the world's best sports cars.
Research Vehicles
Let Car and Driver's extensive instrumented vehicle testing and automotive expertise guide you to the right vehicle.
Car and Driver
Rating and Accolades
Look for these icons to identify which models are at the top of their class.
SUVs
Full-size, mid-size, compact, subcompact, and off-roaders
Cars
Sedans, coupes, convertibles, and wagons
EVs
EV cars, trucks, SUVs, and vans
2023 Mercedes-AMG EQE
Starting at $107,895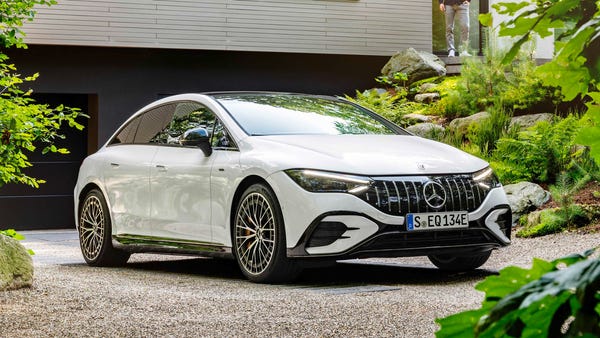 As a more powerful version of Mercedes' electric EQE sedan, this new model follows the typical AMG formula and promises increased performance and presence.
view 2023 EQE details
Mercedes-AMG EQE Model Years
2024 Mercedes-AMG EQE SUV
Starting at $110,000 est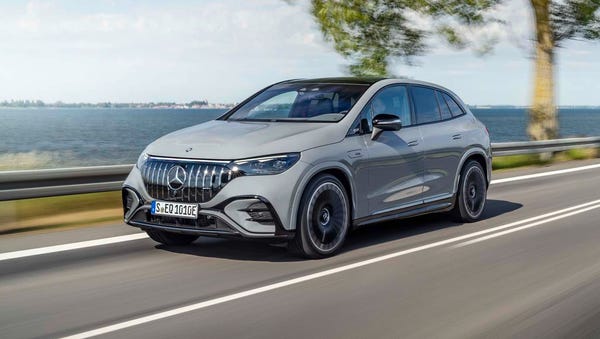 The 2024 Mercedes-AMG EQE53 SUV is the first high-power fully electric SUV with a three-pointed star on its nose, and it packs up to 677 horsepower.
view 2024 EQE SUV details
Mercedes-AMG EQE SUV Model Years
2023 Mercedes-AMG EQS
Starting at $148,545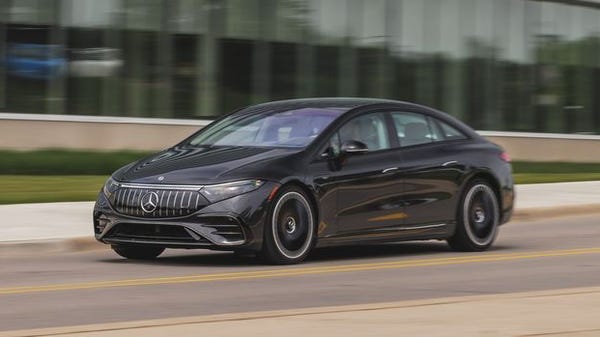 The performance version of the Mercedes EQS offers everything you'd expect from AMG: more power, a more menacing appearance, and an improved driving experience.
view 2023 EQS details
Mercedes-AMG EQS Model Years
Discontinued Mercedes-Benz Models
These models are no longer in production but may be available as used cars.