McLaren
Using its vast knowledge garnered from years of F1 racing, McLaren is now in the business of building high-performance road cars that are capable of putting Lamborghinis and Ferraris to shame. So far, McLaren is one of the few remaining automakers that hasn't produced an SUV, sticking exclusively to exotic sports cars and hypercars. The British automaker's products all carry prices in the six-figure range, including the plug-in-hybrid Artura, the gorgeous 720S, and the GT grand tourer.
Research Vehicles
Let Car and Driver's extensive instrumented vehicle testing and automotive expertise guide you to the right vehicle.
Car and Driver
Rating and Accolades
Look for these icons to identify which models are at the top of their class.
Cars
Sedans, coupes, convertibles, and wagons
EVs
EV cars, trucks, SUVs, and vans
2023 McLaren Artura
Starting at $237,500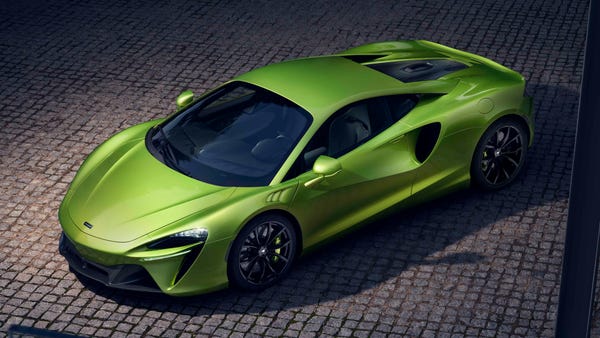 The McLaren Artura introduces a new era for the British supercar maker with a more interesting name, a new lightweight platform, and a hybridized powertrain.
view 2023 Artura details
McLaren Artura Model Years
Discontinued Cadillac Models
These models are no longer in production but may be available as used cars.