Mazda
Mazda manages to build vehicles that drive extremely well, look really great, and are still priced reasonably. The Japanese automaker boasts a beautiful lineup that encompasses everything from the fun-loving MX-5 Miata sports car to the family packing CX-9 three-row crossover. While the industry shifts away from sedans, the zoom-zoom brand makes terrific renditions such as the compact Mazda 3, which provides enthusiastic driving characteristics. The company also challenges best-selling compact crossovers from Honda and Toyota with the athletic and upscale CX-5.
Research Vehicles
Let Car and Driver's extensive instrumented vehicle testing and automotive expertise guide you to the right vehicle.
Car and Driver
Rating and Accolades
Look for these icons to identify which models are at the top of their class.
SUVs
Full-size, mid-size, compact, subcompact, and off-roaders
Cars
Sedans, coupes, convertibles, and wagons
2023 Mazda Mazda 3
Starting at $23,615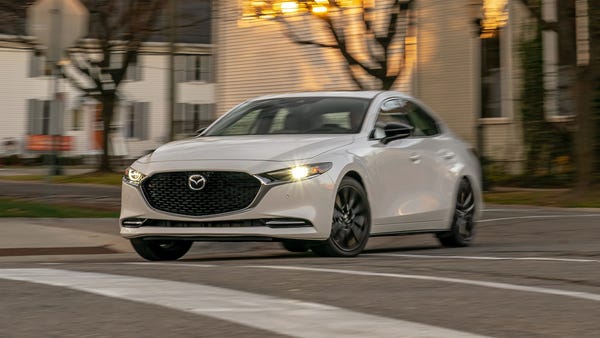 For buyers with champagne taste but only a sparkling-cider budget, the 2023 Mazda 3 delivers a premium package at a normal compact-car price.
view 2023 Mazda 3 details
2023 Mazda MX-5 Miata
Starting at $29,115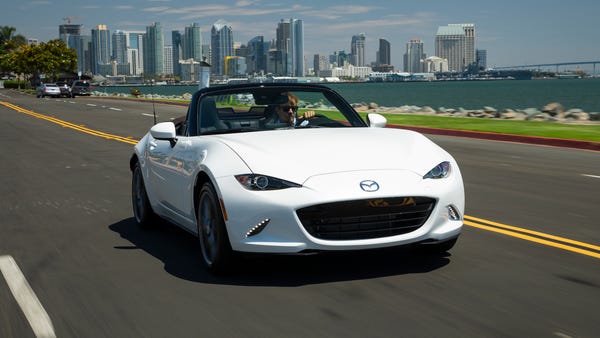 Few cars deliver driving thrills at an accessible price like the 2023 Mazda MX-5 Miata, and it's the only affordable sports car with a convertible top.
view 2023 MX-5 Miata details
EVs
EV cars, trucks, SUVs, and vans
2023 Mazda MX-30
Starting at $35,385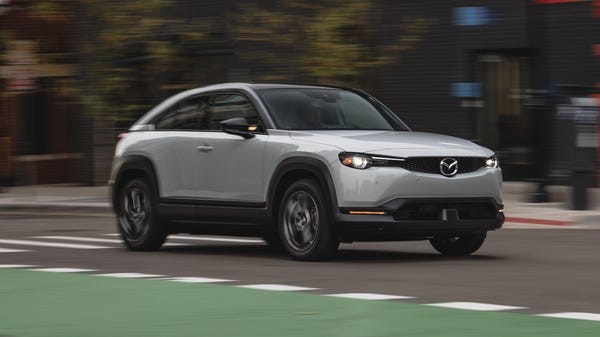 Mazda's only EV is the 2023 MX-30 SUV, which sports a stylish exterior and a designer cabin, but its 100-mile driving range puts it at a big disadvantage.
view 2023 MX-30 details
Discontinued Mazda Models
These models are no longer in production but may be available as used cars.