Maserati
Maserati sounds like the maker of expensive, luxurious, and stylish vehicles because it is. The famous Italian automaker has a storied history with ties to Ferrari, but it's currently owned by Stellantis. Its unique brand of dramatic designs and intoxicating performance still proliferates throughout its small lineup. This includes mid-sizers such as the swoopy Ghibli sedan and trendy Levante crossover as entry-level models that wear the company's trademark trident badge. The extravagant GranTurismo sports car and sumptuous Quattroporte sedan cater to the wealthiest clientele.
Research Vehicles
Let Car and Driver's extensive instrumented vehicle testing and automotive expertise guide you to the right vehicle.
Car and Driver
Rating and Accolades
Look for these icons to identify which models are at the top of their class.
SUVs
Full-size, mid-size, compact, subcompact, and off-roaders
Cars
Sedans, coupes, convertibles, and wagons
EVs
EV cars, trucks, SUVs, and vans
2024 Maserati GranTurismo Folgore
Starting at $215,000 est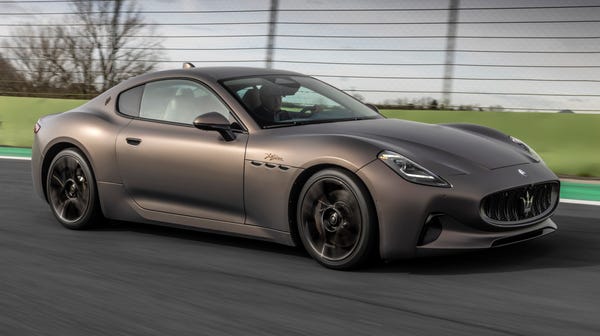 Maserati's first step into the electric sports car segment is the GranTurismo Folgore which boasts 818 horsepower, an eye-catching design, and a massive price tag.
view 2024 GranTurismo Folgore details
Maserati GranTurismo Folgore Model Years
2024 Maserati Grecale Folgore
Starting at $75,000 est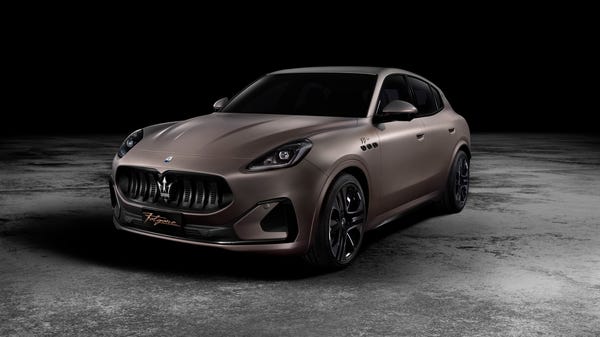 Maserati's electrification plans are coming into focus and include the 2024 Grecale Folgore, the EV version of the compact Grecale SUV.
view 2024 Grecale Folgore details
Maserati Grecale Folgore Model Years