Kia
While Kia was once synonymous with basic, bland transportation that happened to have stellar warranties, it now makes some of the most striking and competitive cars in the business—that still have stellar warranties. Despite being the corporate counterpart to Hyundai and sharing features such as platforms and engines, Kia's products are distinct and have unique characters. Carving out their own spaces in the market, the Stinger sports sedan is engaging to drive, while the funky Soul crossover is a standout in its class. The three-row Telluride SUV has earned multiple spots on our 10Best list thanks to its upscale feel and incredible value, and even more conventional models such as the K5 sedan and the Sportage crossover are compelling choices.
Research Vehicles
Let Car and Driver's extensive instrumented vehicle testing and automotive expertise guide you to the right vehicle.
Car and Driver
Rating and Accolades
Look for these icons to identify which models are at the top of their class.
SUVs
Full-size, mid-size, compact, subcompact, and off-roaders
Cars
Sedans, coupes, convertibles, and wagons
Vans
Minivans, passenger vans, work vans, and cargo vans
2023 Kia Carnival
Starting at $34,465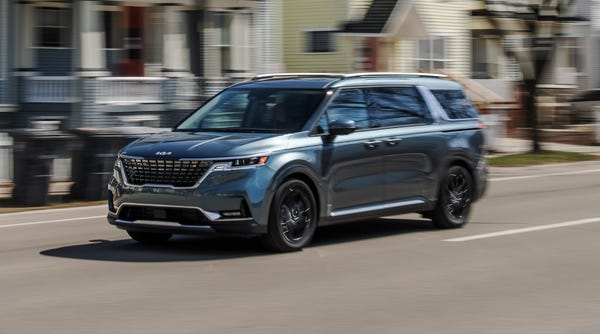 With a refined powertrain, fashionable styling, and a comfortable and well-equipped cabin, the 2023 Kia Carnival is a mighty desirable choice among minivans.
view 2023 Carnival details
EVs
EV cars, trucks, SUVs, and vans
2023 Kia EV6
Starting at $50,025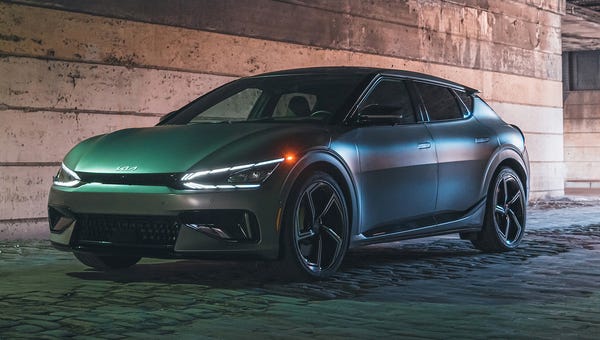 The 2023 Kia EV6's cool segment-blurring bodywork, attractive cabin, and athletic road manners make it far more compelling than its unimaginative name suggests.
view 2023 EV6 details
2024 Kia EV9
Starting at $50,000 est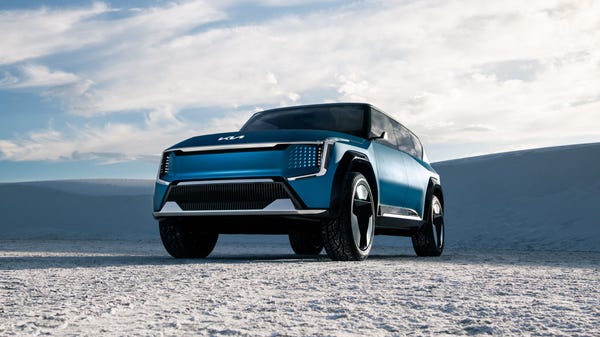 The Kia EV9 SUV will join the Korean brand's electric-vehicle lineup and could offer seating for seven, a 300-mile range, and Telluride-inspired styling.
view 2024 EV9 details
2023 Kia Niro EV
Starting at $40,875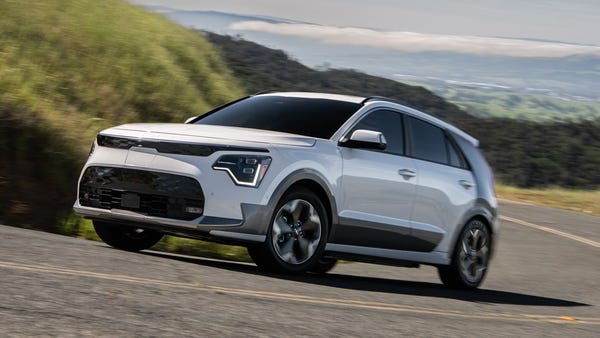 The redesigned 2023 Kia Niro EV makes the all-electric subcompact SUV look more futuristic inside and out, and it offers up to 253 miles of range.
view 2023 Niro EV details
Discontinued Mazda Models
These models are no longer in production but may be available as used cars.