Jeep
After helping to preserve democracy during WWII, Jeep is now helping to bring its go-anywhere capability to a mall parking lot near you. The legendary Jeep Wrangler exemplifies the company's off-road pedigree, and we think it's one of the best mid-size SUVs available today. Meanwhile, the Jeep Cherokee and the Jeep Grand Cherokee are popular nameplates that boast more accessible attributes. The Gladiator merges the Wrangler's off-roading skills with the utility of a pickup. All Jeep models offer trail-ready equipment that encourages exploration.

Research Vehicles
Let Car and Driver's extensive instrumented vehicle testing and automotive expertise guide you to the right vehicle.
Car and Driver
Rating and Accolades
Look for these icons to identify which models are at the top of their class.
SUVs
Full-size, mid-size, compact, subcompact, and off-roaders
Trucks
Full-size, mid-size, compact, crew-cab, extended cab, and regular cab
2023 Jeep Gladiator
Starting at $40,570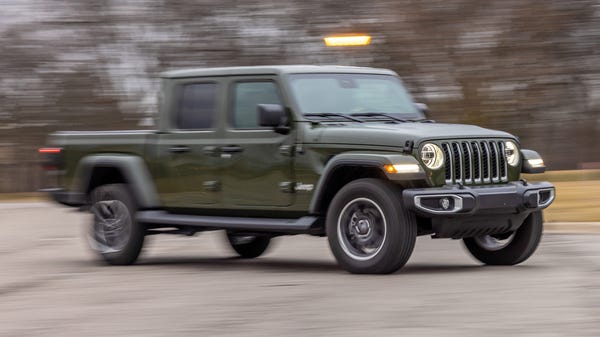 In a society treated with prescriptions the 2023 Jeep Gladiator is recommended for people allergic to carwashes.
view 2023 Gladiator details
EVs
EV cars, trucks, SUVs, and vans
2024 Jeep Recon EV
Starting at $60,000 est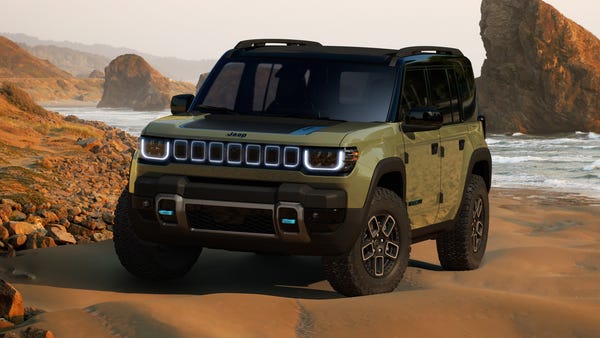 The competition for the best electric vehicle is about to get dirtier with Jeep's upcoming Recon EV mid-size SUV.
view 2024 Recon EV details
Jeep Recon EV Model Years
2024 Jeep Wagoneer EV
Starting at $80,000 est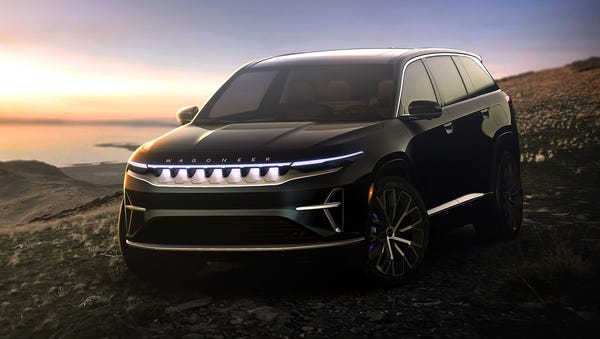 The 2024 Jeep Wagoneer EV is an upcoming electric SUV that's expected to offer competitive efficiency and next-level performance.
view 2024 Wagoneer EV details
Jeep Wagoneer EV Model Years
Discontinued Karma Models
These models are no longer in production but may be available as used cars.