Infiniti
Infiniti, Nissan's luxury arm, was one of the first Japanese luxury brands when it arrived in the late 1980s. It has experienced ups and downs since then, with memorable highlights such as the original Q45 flagship and the sporty G35. Infiniti now designates cars with Q prefixes and SUVs with QX names. The compact Q50 sedan and the Q60 coupe offer plenty of style and technology. Infiniti's SUV models include the compact QX50, the three-row QX60, and the enormous QX80.
Research Vehicles
Let Car and Driver's extensive instrumented vehicle testing and automotive expertise guide you to the right vehicle.
Car and Driver
Rating and Accolades
Look for these icons to identify which models are at the top of their class.
SUVs
Full-size, mid-size, compact, subcompact, and off-roaders
Cars
Sedans, coupes, convertibles, and wagons
2023 Infiniti Q50
Starting at $43,675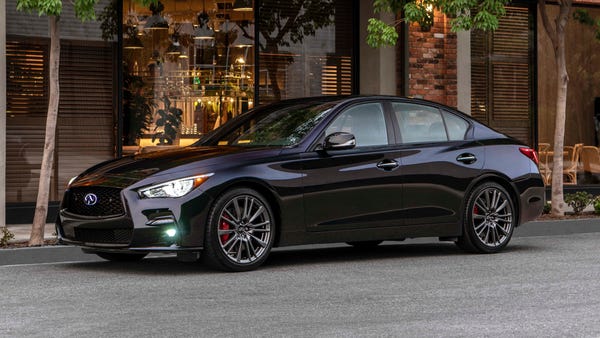 Despite handsome styling, turbocharged V-6 power, and a competitive starting price, the 2023 Infiniti Q50 is outclassed by its sportier and more luxurious rivals.
view 2023 Q50 details
2022 Infiniti Q60
Starting at $42,775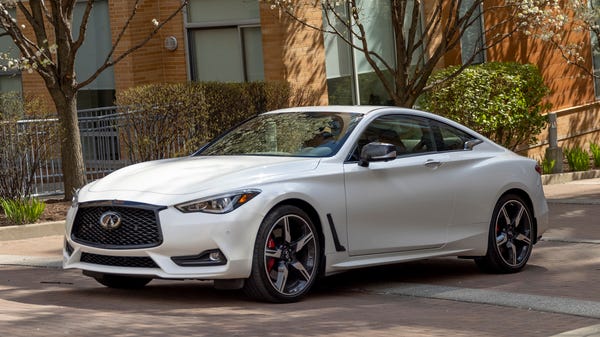 Although the Infiniti Q60 is one of the prettiest coupes on the road, and every trim has a healthy twin-turbo V-6, it's not as compelling as the competition.
view 2022 Q60 details
Discontinued Lotus Models
These models are no longer in production but may be available as used cars.