It used to be that only Texas treated the pickup truck as a family sedan, but now the feeling is national. Domestic automakers know this and are leasing their small, medium, and large rigs at some attractive rates. Chevy would rather move a Silverado than a Traverse. Leasing a Dodge Durango costs about the same as a Ram 1500. Even Toyota and Nissan have deals that will have you thinking, "Why buy a RAV4 or Rogue?"
Leasing, particularly for trucks, is big business for automakers. According to Experian, the Ford F-150 was the second most popular leased vehicle through most of 2022. The Ram 1500, Toyota Tacoma, and Chevrolet Silverado 1500 weren't far behind, either. As a whole, however, leasing is down to 18 percent of all financed vehicles versus 27 percent in 2021, which had been a constant figure for many years. Tightening credit and low inventory certainly carry some of the blame there.
Before we start, there's some housekeeping to cover. Please note that we only considered leases for 2023 models, which eliminated GMC from contention. Before you ask, Hyundai is not offering deals on the Santa Cruz pickup. Finally, Nissan deserves special recognition for serving up the industry's only 18-month lease with the smallest signing payment we've seen in a long time.
Check Our Leasing Guide
First, make sure you first read our leasing guide. We've covered everything that may get glossed over in the showroom: advertising fees, money factors, residuals, legal implications, and all the other fine print that could cost you thousands more than you'd expect. When comparing similar cars, be aware that a lower monthly price often demands more money up front. As with any national lease special, enter your ZIP code on an automaker's website to check if these deals apply to your area. Prices do not include taxes or fees and may be higher or lower depending on your location. Research is always your friend.

$399 per month/$7569 at signing
24 months/20,000 miles
This lease is for a decently equipped four-wheel-drive LT Crew Cab, pairing the Silverado's smallest engine with an equally small two-year lease term. In our testing, the turbocharged 2.7-liter inline-four offered prodigious acceleration but zero advantage in highway fuel economy over the big V-8s. Towing shouldn't be a concern, as this four-cylinder can pull 9000 pounds in most configurations. Chevy will chop $2000 off the signing payment if you currently lease any 2018 or newer non-GM vehicle and will slice another $2000 if you commit to three years.
$379 per month/$2991 at signing
48 months/42,000 miles
The Maverick is a compact pickup that more or less replaces every compact car Ford stopped building. It's the only hybrid compact truck in the U.S., and in Tremor trim, the Maverick comes with trail capability straight from the factory. This is a four-year lease for a front-wheel-drive XLT, a middle trim that still feels pretty basic inside, but that's kind of the point. Good luck finding another new truck that fits into urban parking spaces, comes with a real-deal metal ignition key, and achieves upwards of 40 mpg.
$628 per month/$6566 at signing
39 months/34,125 miles
Including Super Duty and commercial models, the F-series is the best-selling truck for 46 years straight. Even in model years where nothing changes, Ford can still sit back and watch several hundred thousand sales rack up. Although this F-150 Lariat lease doesn't specify the engine, bed, or drivetrain, you can bet it's a base model. Why throw big discounts at a truck that sells in such huge numbers? If you simply must get a Ford, you may be better off financing an F-150 than leasing one at these rates.
$540 per month/$3999 at signing
42 months/42,000 miles
The latest generation of Ram 1500 has earned a spot on our 10Best Trucks list for five years in a row. The interior is comfortable and upscale. The handling, ride, and even the steering feel have a luxury-car polish to them. It doesn't matter if you're after a diesel V-6 or a 702-hp V-8, there's a powertrain for everyone. This lease is for the Big Horn trim, which is one step above the fleet-friendly Tradesman, combining the shorter Quad Cab layout and the longest six-foot, four-inch bed. Its four-wheel-drive V-6 hybrid arrangement may not be as engaging or as powerful as the 5.7-liter Hemi, but there's still much to love here.
$409 per month/$3708 at signing
36 months/36,000 miles
Among full-size pickups, no deal is better than this Tundra lease, which is for the SR5 trim in a Double Cab layout with a six-foot, six-inch bed. However, the lease is more than a little limited geographically, as it's only available in Florida, California, and a few surrounding areas. But when it comes to value and power—the standard twin-turbo V-6 delivers a solid 479 pound-feet of torque—the Tundra is a solid alternative when shopping in the lower trims.
$329 per month/$3628 at signing
36 months/36,000 miles
Like the F-150, the Tacoma doesn't need lease specials to sell out. But if you live in California, Florida, or the surrounding areas, you can pick up this Double Cab SR5 V-6 for less than the aforementioned Maverick. This is an aggressive deal if your local Toyota dealers are asking over MSRP for new Tacomas, which remain wildly popular midsize pickups. If they aren't, it's likely better to purchase one outright, as Tacomas depreciate about as quickly as Porsche 911s—which is to say, they don't.
$299 per month/$1739 at signing
18 months/15,000 miles
Here's a lease we never thought we'd see—it's just a year and a half. For a nearly negligible down payment, Nissan will hand over a four-wheel-drive Frontier SV Crew Cab, equipped with the Technology and SV Convenience packages that bring bed lighting, a rail tie-down system, a heated steering wheel, and a suite of driver-assist technologies including adaptive cruise control. This is a phenomenal deal for a midsize truck that, despite its high marks, always seems stuck in the Tacoma's shadow. We wish more automakers offered leases as short and as cheap as this one. It's a great way to tell if you truly want to keep a truck long-term without overpaying. (If you don't mind being seen in a sedan, Nissan is also doing an 18-month lease on the Altima SV at $199/month with $1689 down.)
$519 per month/$8059 at signing
36 months/30,000 miles
Nissan won't get many takers by pairing a sky-high signing payment with the least popular full-size truck out there. If moving metal was the top priority, the Titan could benefit from some slightly more aggressive figures. And there is definitely a niche on which to capitalize—the Titan is the only pickup with a standard V-8. This lease is for a four-wheel-drive SV Crew Cab with splash guards and floor mats.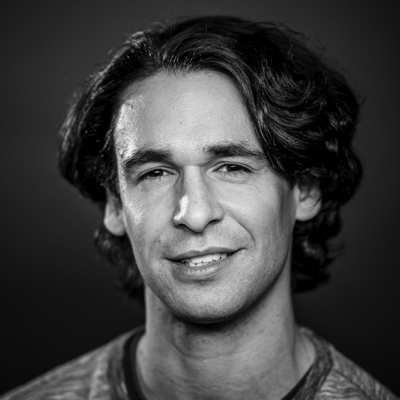 Contributing Editor
Clifford Atiyeh is a reporter and photographer for Car and Driver, specializing in business, government, and litigation news. He is vice president of the New England Motor Press Association and committed to saving both manuals and old Volvos.